InvestorPlace – Stock Market News, Stock Advice & Trading Tips
OLB Group (NASDAQ:OLB) stock is soaring higher following an update from the e-commerce and crypto mining company.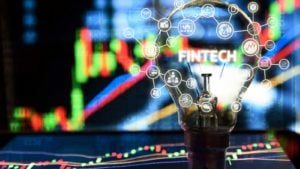 Source: Shutterstock
Let's dive into all that news below as well as highlight other details potential OBL stockholders need to know.
The company revealed this morning that its "merchant services annual transaction volume run rate has reached $1.35 Billion in transaction volume."
It says this is due to it reaching 28.5 million transactions.
This is the highest run rate in the history of the company.
It comes after OBL Group acquired several CBD merchant accounts in the prior quarter.
This has it anticipating an annual revenue run rate of more than $36 million in 2022.
It also notes that a benefit following its purchase of the CBD merchant accounts includes the addition of 150 accounts per month.
OLB Group stock is seeing heavy trading today following the news.
As of this writing, more than 54 million shares of the company's stock have changed hands.
That's a massive increase over the company's daily average trading volume of about 990,000 shares.
It's also worth noting that the company's market cap is sitting at $27.891 million.
These factors, as well as its low stock price, have OLB shares firmly in the penny territory.
That means it's more susceptible to manipulation, which investors will want to be wary of today.
OLB stock up 21.8% as of Wednesday morning.
Investors seeking out more stock market news for today are in the right place!